Laser Therapy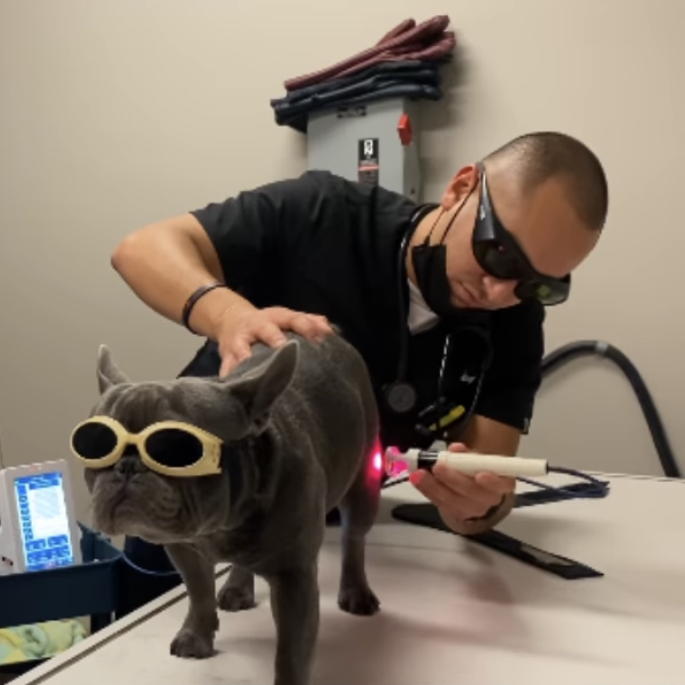 What is Laser Therapy?
Laser Therapy is the use of wavelengths of light to help the body's cells to promote healing and alleviate pain. It can be used to treat a variety of conditions and can be performed alongside existing treatments. At South Buffalo Springs Animal Hospital, we pride ourselves with always searching for new ways to care for your pets, especially where pain is concerned.
Laser Therapy has been used commonly to treat the following:
Osteoarthritis,
Degenerative joint and disc disease/back injury
Hip Dysplasia
Skin disorders (example; interdigital dermatitis, hot spots, lick granuloma)
Acute and chronic ear infections
Dental disease (example; feline dermatitis)
Post-Operative Healing
Alleviates inflammation
Acute traumas (example; sprains, or strains without ruptured ligaments.
We are excited to offer this non-invasive, drug free treatment as an extension to our services. Speak with one of our veterinarians to see if your pet is an eligible candidate for Laser Therapy.