Our Doctors
Dr. Aaron Bivens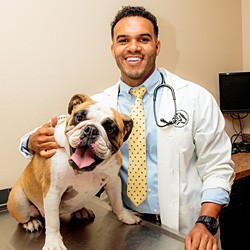 Dr. Aaron Bivens is originally from Riverside California. At six years old he decided to become a Veterinarian after losing his first childhood feline companion. It was then he knew he wanted to intervene when any pet is in need, and help bring them back to health. Dr. Bivens played Baseball and finished his undergraduate studies at Tuskegee University, and continued to graduate from Tuskegee School of Veterinarian Medicine in 2011 with ACVIM Clinical Excellence award and AAHA Small Animal Medicine Achievement award. Dr. Bivens took a special interest in Ophthalmology and soft tissue surgery while in Vet school and continues to practice these skills in his professional career. Dr. Bivens spends his days off with his two English Bulldogs Chubbs and Slim, and loves to BBQ, kayak, hike, and escape to beach any chance he gets.
---
Dr. Brittany Anderson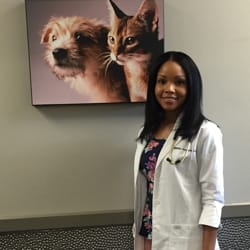 Dr. Brittany Anderson grew up in Saint Mary's, Georgia. Veterinary medicine has been a lifelong passion for her and she has over 12 years of experience in the profession. Dr. Anderson obtained a bachelors of science degree in veterinary technology from Fort Valley State University in Fort Valley, Georgia. She then completed internships as a veterinary technician at the University of Georgia and Michigan State University before completing her Doctor of Veterinary Medicine degree at Tuskegee University. After graduating vet school Dr. Anderson completed an internship in veterinary clinical pathology, as she takes great interest in clinical diagnostics.
Dr. Anderson is the wife of another veterinarian, Andrew Anderson. She is also the mother of a daughter named London, as well as four dogs and one cat whose names are Optimus, Remy, Cheyanne, Mojave and Garland. In her spare time, Dr. Anderson enjoys the cinema, cooking and traveling.
---
Dr. Holly Polk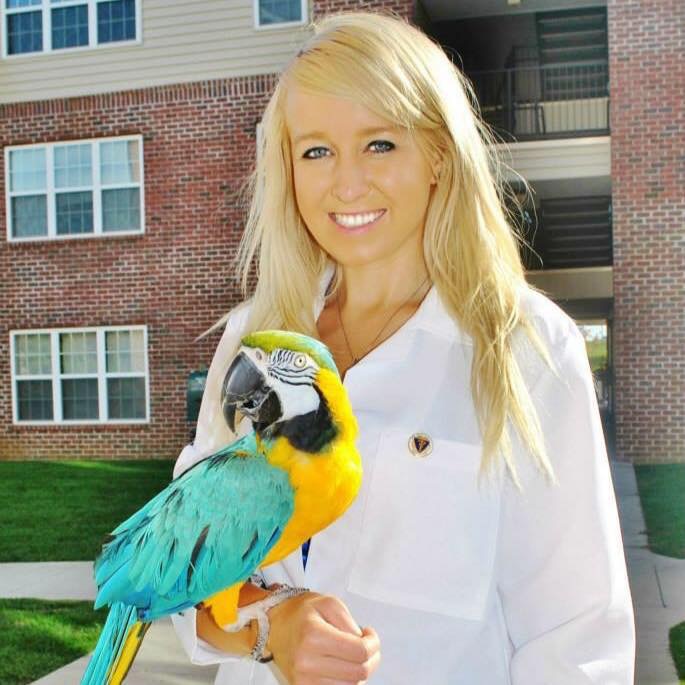 Dr. Polk attended the University of Arizona in Tucson for her undergraduate college, and later graduated veterinary school from the University of Missouri, College of Veterinary Medicine. Dr. Polk spent her childhood years in the Midwest, raised in Chicago and southern Wisconsin. She is second oldest in a family of seven children with a variety of pets. In her free time, she enjoys traveling, hiking, riding her motorcycle, scuba diving, wake boarding, horseback riding and snowboarding. She has a Chihuahua, a golden doodle, and a Golden retriever. Her special interests include theriogenology, soft tissue surgery, and internal medicine
---